Grade 7 and 8 Options
Grade 7 and 8 Options and Themed Classes
Grade 7 and 8 students typically have the opportunity to choose to be in programs that are suited to their interests. Due to temporary suspension of field trips along with other COVID-19 restrictions, classes will not be themed in this way until restrictions relax.   Typically, the themes for the classes include offerings in Band, Youth Apprenticeship Programming, Outdoor Education, Technology, and Recreation.  Our goal is to place students in their top choice but unfortunately cannot guarantee this for all students due to class size restrictions.  The placement in a themed class is for a one year commitment.  We hope to resume this practice for the 2021-2022 school year.
Band Homeroom Classes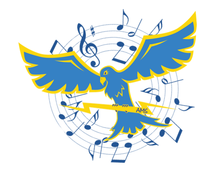 NOTE: This program is currently postponed until COVID-19 restrictions relax.
Extensive music training improves the ability of the nervous systems to integrate sensory information from sight, sound and touch.  Other benefits include better motor coordination, pitch perception, auditory memory and linguistic abilities, as well as greater empathy and increased emotion recognition.  Learning music can also improve self-confidence and help students remain in school and excel in science, reading and math, according to the Toronto-headquartered Coalition for Music Education.
Grade 7 band is for students that enjoyed and were successful in grade 6 band.  Grade 7 band students join the grade 8 band students for several performances throughout the year (many more than in grade 6), including our annual 2-day field trip to Edmonton.  In Edmonton, students work with professional musicians at the Grant MacEwan Conservatory of Music, experience fine arts culture by attending a music production, and perform on stage in West Edmonton Mall!  We have also incorporated team building activities on this trip by going to Old Spaghetti Factory, LZ Trampoline Park and Galaxyland/Waterpark.  If you love music and want to share your love of music through performing, then grade 7 band is for you!
Grade 8 band is for students that enjoyed and were successful in band in previous grades.  The grade 8 band students have the opportunity to participate in several performances throughout the year, including the aforementioned trip to Edmonton. 
Outdoor Education Themed Homeroom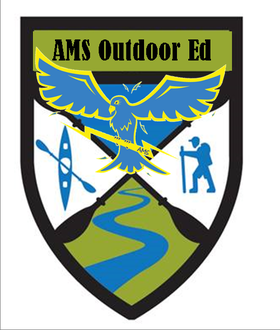 NOTE: This program is currently postponed until COVID-19 restrictions relax.
Outdoor education is a course that involves many different aspects of the outdoors. This program will focus on building outdoor skills and putting these skills to practice. A sample of the skills that will be taught in this course will be; learn how to camp without tents, build emergency shelters, learn to use map/compass/ GPS, start a fire without the aid of matches, identifying animal tracks, how to obtain drinkable water in the wilderness, archery, carving and traditional aboriginal wilderness skills, and more. In order to practice these skills among other things we will be going camping, fishing, setting snares for rabbit, butchering and cooking wild game ( rabbit, grouse and deer), visiting a trap line, making jerky out of wild game, cleaning up a wetland area, and cross country skiing.  This is a great course for both students with and without outdoor experiences!
Recreation Themed Homeroom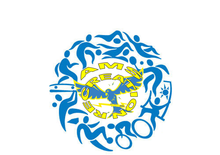 NOTE: This program is currently postponed until COVID-19 restrictions relax.
The recreation class is a program that is designed for students who love sports and recreation.  Students in the recreation homeroom will have the opportunity to participate in weekly recreational activities that are planned by the teacher with some student input.  They will also have the opportunity to develop their leadership and sportsmanship skills as they help plan and coordinate school wide recreation events such as noon hour intramurals and track & field. This is a great course for students who have always enjoyed phys ed in school as well as enjoy participating in physical recreational activities outside of school.  Students in this program will have the opportunity to leave the regular school setting to take advantage of the several wonderful recreation facilities in our area.  Some examples of the activities that students in the recreation class may experience over the year are golfing, swimming, bowling, curling, archery, skating, downhill sledding, and skiing, as well as a variety of other traditional sports and activities.
Youth Achievement Program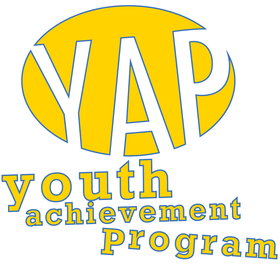 NOTE: This program is currently postponed until COVID-19 restrictions relax.  Some YAP activities are being conducted on an event-by-event basis where safety precautions can be implemented.
YAP is a career exploration program that is offered to approximately 58 students at Aurora Middle School.  We currently have a grade 7 YAP class and a grade 8 YAP class where the main goal is to offer career exposure opportunities that both engage the students in the learning process and connect the curriculum to a variety of careers that students may be interested in pursuing.   The intent of each planned activity is to connect the material that they are learning at school (Math, science, language arts and social studies curricular outcomes) to the real life work world.  Students in the YAP program have the opportunity to spend several days away from the traditional school setting as they learn investigate careers.
YAP would not be possible without the partnerships that our school has formed with business partners within our community.  Our program funding donors for the 2015-2016 school year are Cenovus Energy, Access Pipelines and Enbridge and we are very grateful for the support that they provide.  We are also very grateful to the local organizations that provide in-kind donations, resources, opportunities and support to help the program continue and grow for the past 12 years.  The YAP program is built on the relationships and partnerships developed with several businesses within our community and our students have greatly benefited from the continued support. 
Parents, students and staff  are very proud, appreciative and grateful for the tremendous  opportunities YAP provides.  
CLICK HERE FOR MORE A SUMMARY OF YAP ACTIVITIES
Check out these videos featuring students working in and describing the Youth Achievement Program: