Back to all posts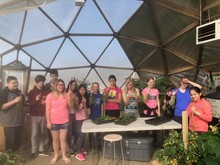 Our Growing Dome continues to produce!  

Here we have a number of students from Ms. Moghrabi's Home Ec class enjoying fresh carrots they just pulled out of the ground!
If you would like a tour of the dome please feel free to stop by the school.